LOS ANGELES-
SILVER LAKE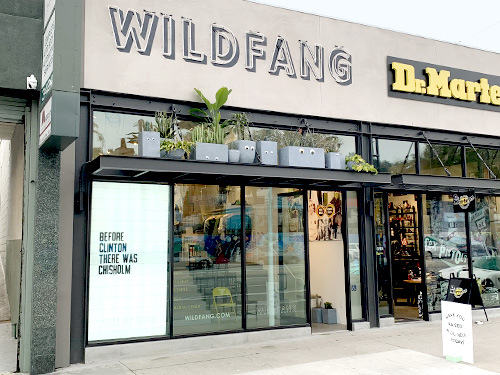 HOURS & LOCATION
Mon-Sun: 11a-7p
3430 W Sunset Blvd, Los Angeles, CA 90026

Learn more about our retail safety precautions here.
Wildfang LA brings our signature rope swings and carving wall to a sunnier locale. Our fitting room and marquee are v photogenic, and cool neighbors include Doc Martens, Parachute Home, and Alfred Coffee. Plus did we mention… FREE PARKING?!