PORTLAND-
WEST END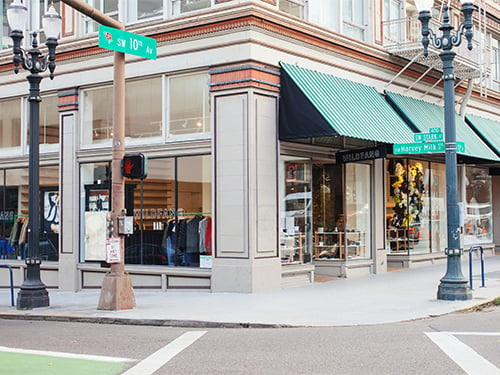 HOURS & LOCATION
Mon-Sun: 11a-7p
404 SW 10th Ave, Portland, OR 97205

Learn more about our retail safety precautions here.
Schedule a virtual fit session here.
Grab a swing and carve your name in the wall at our flagship store. And we're located near tons of other rad West End shops including Tender Loving Empire and the famous Powell's Books.